While we have no idea how long the quarantine measures will last, or what the next steps and restrictions will look like, there are some things that are certain to happen in Bristol once social distancing and lockdown come to an end.
33 Things that will happen when lockdown ends in Bristol
1. Balloons will float over Bristol to a city-wide outpouring of emotion, and exclamations of 'bloon!' from local folk, their recognisable burner sound signalling that waving frantically at the skies is nigh.
2. At the first glimpse of evening sun, people will flock to the waterfront, spilling over the edge of the Harbour wall, cider in hand.
3. People will wander through Millennium Square and wonder, what really is inside that giant silver ball?
4. The Floating Harbour will buzz again, with boats, paddleboarders and kayakers zipping up and down before night kicks in and the stags and hens head out in force.
5. You'll get outrageously miffed when online drop-downs list 'Avon' as your county (which technically hasn't existed for about 14 years).
6. You won't bat an eyelid when you have to move aside for a person on a unicycle, juggling balls on their way to a park.
7. Bristol playgrounds will be filled with the strangely harmonious combination of excited kids on one side, the boho weed-smoking, slack-lining, poppers-consuming crew on the other. 
8. Bristol's walls will change colour with new graffiti murals and who knows… maybe Banksy will make his mark?
9. New street art will appear on some random facade in Bristol and the whole world will go crazy to know…WAS IT BANKSY THOUGH?
10. People will stagger up Park Street and other Bristol hills slamming the city for daring to have roads with any kind of incline.
11. Everyone will complain about Bristol traffic and the public transport system, debating why we don't have a tram system, and what the Metrobus has achieved.
12. Rovers will play again and parking will be hideous.
13. Some hilarious and witty student will top the statue of Edward VII (outside the Victoria Rooms on the triangle) with a traffic cone after a drunken night out.
14. Someone will graffiti the rock face in the Avon Gorge, with a call to become vegan or some such malarkey.
15. Locals will be chomping at the bit for the day their rainbow-clad, glitter-grooving feet can dance in the streets of Bristol for a festival once again. Or is that just me?
16. Bristolians will revel in uttering 'cheers drive' when dismounting from a bus – the only acceptable way to thank the driver. Even if it was cancelled twice and delayed by 20 minutes.
17. Street food stalls will trade again, satisfying odd-concoction-make-do-lockdown-recipe tums with succulent burgers, dumplings, vegan curries and crispy chilli noodles.
18. Our love for Bristol's indies will be stronger than ever.
19. Cascade Steps' fountains will be filled with washing up liquid by another drunkard with exceedingly 'original' thinking and overflow with bubbles.
20. Music will find its way to every city orifice. Concert on the Harbourside? Drum 'n' bass on a boat? Jazz floating down cobbled streets? We'll lap it up.
21. After weeks apart, our quirky city will want to bond over a new weird and wacky concept – giant water slide down Park Street? Humongous whales outside We The Curious? Street pineapple? Watch this space.
22. We'll look at Bristol's multi-coloured houses with ever-adoring eyes, reminiscing over what rainbows signified during lockdown.
23. Interesting characters will be strewn in all kinds off questionable array across Turbo Island.
24. Pre-work rave outside Colston Hall? Why not?
25. After months of lockdown sunshine, Bristol will demonstrate some of its finest, rainiest weather.
26. Hart's Bakery will sell out of its Friday lunch specials.
27. Jason Donervan will open its hatch, to the delight of many a party-goer looking for cheesy chips after a night out.
28. Try and stop us arguing about bike lanes vs car lanes vs pedestrian lanes, and what the frick they've done to the centre of the city… and where on earth one is supposed to pedal/drive/walk as a result.
29. Locals will curse the council every time they pass the Bear pit without its Ursa statue.
30. Big Issue Seller Jeff will be out spreading cheer, fist-pumping, grinning at and greeting passersby. 
31. Everyone in Bristol will know who you're talking about when you refer to Brunel, or something that is 'gurt', everyone outside the South West will look a tiny bit confused.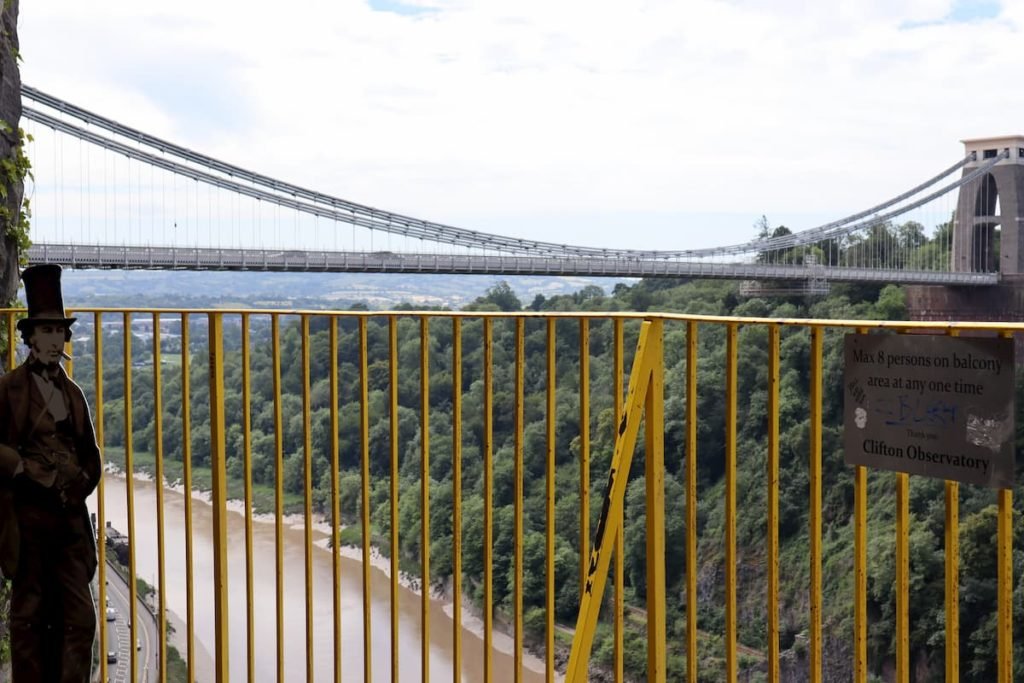 32. Bristol's other favourite Jeff, Mr Jeffrey 'Big Jeff' Johns, will be at every gig doing what he was born to do – dancing.
33. The uninitiated will get legless on the Corrie Tap's Exhibition cider.
Read more
If you liked that and you're a fan of the 'toon, read Stephanie Fox's brilliant 35 Things that will happen in Newcastle when lockdown ends – the inspiration for this blog!
What to see in Bristol with kids: 25 family-friendly attractions
Buggy and pram friendly walks around Bristol
Pin it