Heritage le Telfair hotel in Mauritius has to be the dreamiest, most family-friendly hotel I have ever visited. Perfection from start to finish, I'd return in a heartbeat if I could – here's why…
If you're worried about whether Mauritius is a family destination or you're looking for a toddler-friendly hotel in Mauritius for your next holiday, let me convince you to take the plunge and book yourself a stay at Heritage Le Telfair Golf and Wellness Resort, in the stunning Domaine de Bel Ombre. We visited in December with our 7-month old baby and 3-year old, plus a whole crew of family and friends and it remains one of my most favourite family holidays to date (I even raved about the hotel on Travelling With Our Kids' blog). From the second we set foot in the luxurious, family-friendly Heritage Le Telfair hotel, the service was impeccable, the views, heavenly.
*Disclosure: This post may contain affiliate links, which means I may receive a commission if you click a link and purchase something that i have recommended. While clicking these links won't cost you any extra money, they will help me keep this site up and running!
Live like a movie star during your stay at Heritage le Telfair in Mauritius
Accommodation:
After a long plane, we were greeted at the airport by drivers with minivans and bottles of water to cart us onto the hotel. Around an hour away from Heritage le Telfair, this gave us the chance for a quick snooze! Welcome drinks were given in the beautiful reception area – fresh juices, which were welcome in the heat, and we had our first glimpse of this picturesque hotel. As it was my mum's 60th birthday treat, altogether 18 of us -all family friends – had travelled to Mauritius for this holiday party, including 2 babies and 3 toddlers. We had opted for two luxury villas next door to each other (read more about taking a multi-generational holiday here). If you share with lots of other people, the villas are actually a more affordable option than some of the rooms, so definitely worth thinking about if you're planning a big birthday treat – or 'Landmarkation' as I've seen them called!
The villas were absolutely colossal, the epitome of luxury and kitted out perfectly for families with little kids. There was oodles of space inside and out, immaculate gardens, incredible views out to the Indian Ocean over lush tropical gardens, private infinity pools, shady pagodas, sumptuous furnishings, an outside bar area and fully-equipped kitchen which included baby essentials like a steriliser and plastic cutlery.
Little Kids Club packs had been laid out in the cot for our little ones – a fun little touch and friendly cleaners kept our villa rooms in tip top nick daily – even tidied up the inevitable chaos that comes with living in a room (despite it being nearly the size of our house) with two kids for nine days.
The men from our party took a taxi and did a big shop in a nearby supermarket for our time at the villa and any time we needed anything, could make a little phone call and it would be moped-ed round to us immediately. We really did feel like movie stars.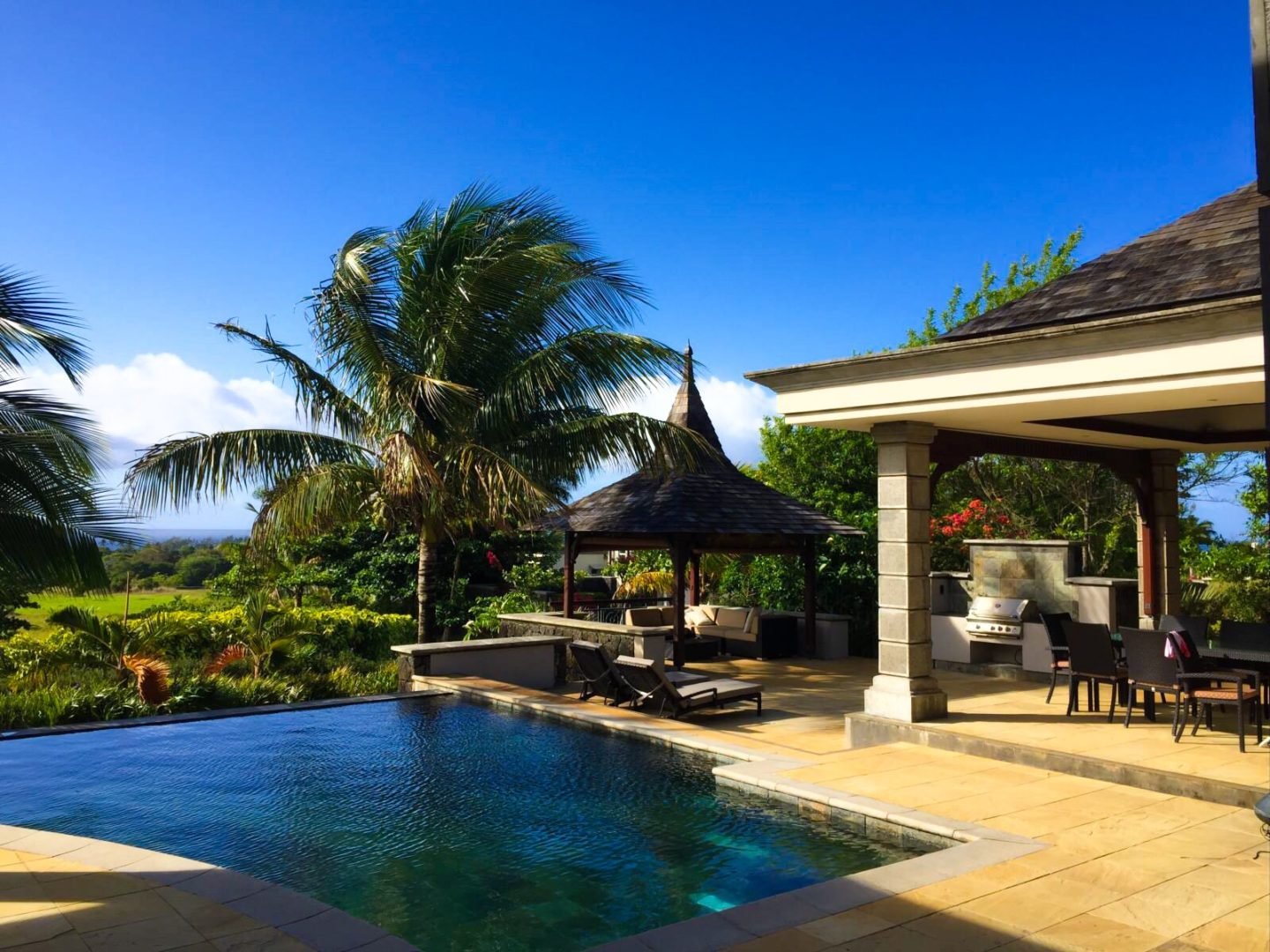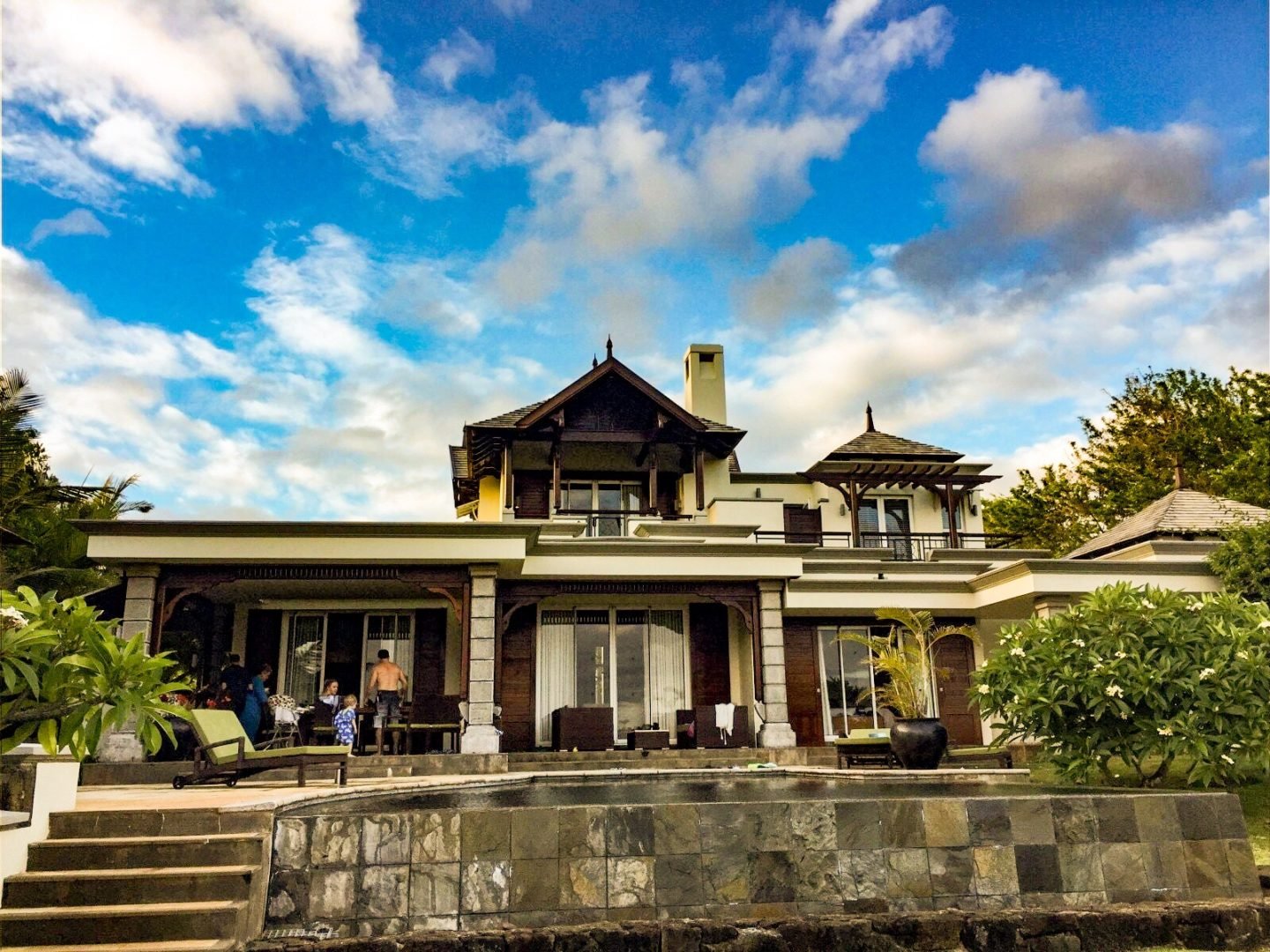 You get to ride around Heritage le Telfair in a fricking golf buggy!
The villas at Heritage le Telfair in Mauritius are set a little way from the main hotel, so villa residents get use of a golf buggy to monkey around in – the magnificent cherry on this utterly indulgent holiday cake. We all got to take turns in driving the golf buggies – including the kids, which was highly entertaining (especially after a couple of gins…!) We even dressed one up as a 'princess carriage' for my daughter's third birthday (which was one of three birthdays in our crew while we were on holiday in Mauritius). If you're planning on getting a family suite in the main hotel, these are all beautifully-positioned with sea and Citronniers River views, with an easy walk to all the hotel facilities.
Expect exceptional service at Heritage le Telfair
Nothing, and I mean nothing, is too much to ask at this hotel. You need a birthday cake for a 3-year old with a mermaid on top? Done. Matches for birthday candles? Fine. Breakfast delivered to your room? Boom. A 60th birthday pizza party by the sea? Voila! Your very own psy-trance party on the beach? No problem (and yes, all of those things happened). Every member of staff in the hotel resort is smiley, friendly and helpful – responding to guests' every whim and making the experience incredibly easy-going, exactly what you need with toddlers and babies in tow.
Opportunities for adult downtime at Heritage le Telfair
As much as we love our little toddler rascals, it's sometimes quite nice (and imperative for the sanity) to be able to take a break, re-connect, have a night out and get some 'me-time'. The Heritage Le Telfair hotel in Mauritius offers free kids clubs for different ages throughout the day with activities like shell-hunting, bat watching and coconut tasting! They'll also feed them dinner (which is included if you're half board) and treat them to a movie night while you have a cheeky drink, or you can book their babysitting service for an undisturbed night out (this is an extra cost). Meanwhile babies have their own club, with a cool quiet room filled with beautiful white cots for naps, which is perfect if you're struggling to get them to sleep in a hot buggy on the beach. Just make sure your phone is connected to the WiFi when your babe is there so they can get hold of you quickly if needs be (I had some issues with calls getting through to me on What's App). As for adults, there's SO much to get your teeth into, from horse-riding to yoga and day trips out, it's almost impossible to fit all the activities into a 9-day break. But fit the spa in you must!
Spa:
I was never much of a spa-goer in my youth, but now with the unrelentingness of parenthood, I seek out those magical three letters…SPA… wherever we go. Given the five star calibre of the hotel, Heritage le Telfair's spa is spoil-yourself-rotten exemplary, with 9 treatment rooms, 1 hammam and a sauna, all petal laden and scent-tastic with an extra spandangly 'vitality pool' to give you the full jet wash treatment. The all-body massage is one of the best I have ever had and exactly what our post-natal bodies needed.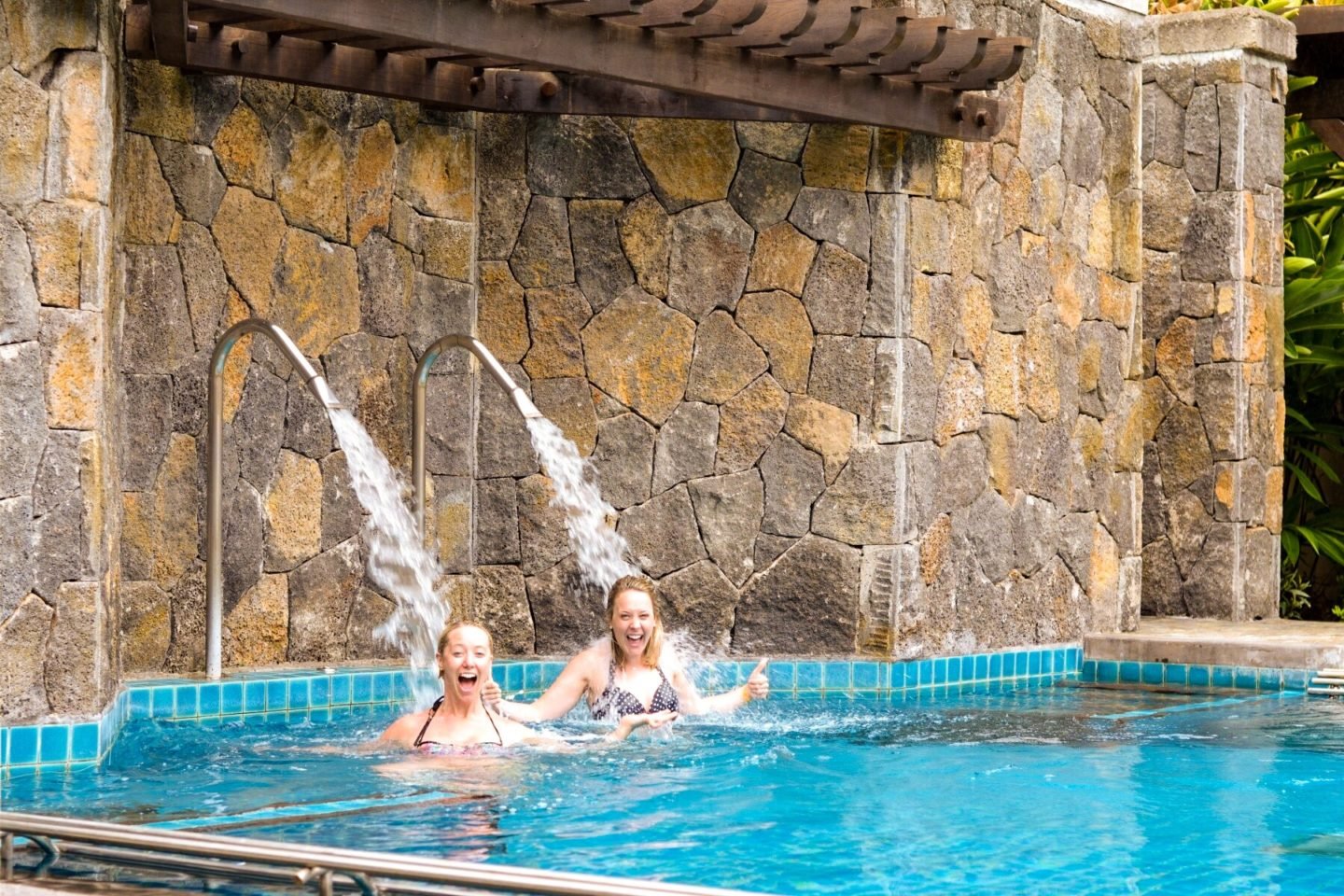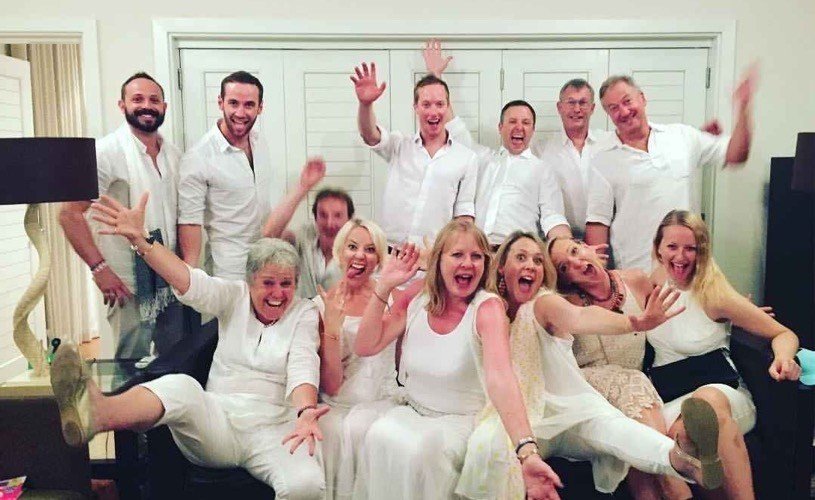 You get to feast on lots of gourmet food at Heritage le Telfair
If you're a fan of buffets, then prepare to have your socks (or should that be flip flops?) knocked off. Positioned next to a heavenly swimming pool overlooking the sea, main restaurant Annabella's mouth-watering buffet options each morning could defeat even the heartiest of eaters. Design your own omelette, pile your plate with tapioca, cheeses and breads or go for crepes dripping in chocolate and fresh fruit – plenty to fill up on until dinner time or siphon off a couple of sandwiches for the kid's lunch. Toddlers have a field day filling their plates at the hotel.
Come evening, you can choose from a number of toddler-friendly restaurants within the Heritage le Telfair's neighbouring sister hotels – all offering differing (but equally scrummy) dining experiences (although for some, you may need to pay a supplement depending on what package you are on). Gorge on traditional Mauritian dishes and French cuisine in the restored 19th century sugar plantation manor house, Le Château de Bel Ombre, nom down something delicious at a 19th century colonial family house – Heritage le Chateau, feast on A la carte sushi overlooking the sea at Gin'ja or nip round to Heritage Awali to eat and have a gander at a different resort. Fussy eaters will definitely be able to find something.
As well as restaurants, there's lots of different drinking establishments too, I highly recommend sipping cocktails on beach swings at one of the little beach bars on the front, or heading to the old colonial-style piano bar.
There's loads of stuff to do for kids of all ages
There's loads to explore on the island of Mauritius and you can book on to trips run by the hotel (or make your own way there, but the buses can be a bit confusing!) Tours run to Chamarel Seven Coloured Earths, Baie du Cap, the unspoilt beaches of the south coast and dolphin spotting on the west coast. However as knackered parents with a baby and a toddler, nap schedules and happy with the achievement of getting to Mauritius in the first place, we were quite happy to make use of the included free activities onsite – a glass bottom boat trip, kayaks, pedal boats, the lovely (and often empty) swimming pools or tuck into additional ways of holiday frolicking such as ringo-ing, kite surfing, horse riding along the beach and yoga. There's also a gym (I'll be damned if I'm going there on my holiday though!), cooking workshops and a world-class golf course if lazing on a fancy sun bed on the beach doesn't tickle your fancy!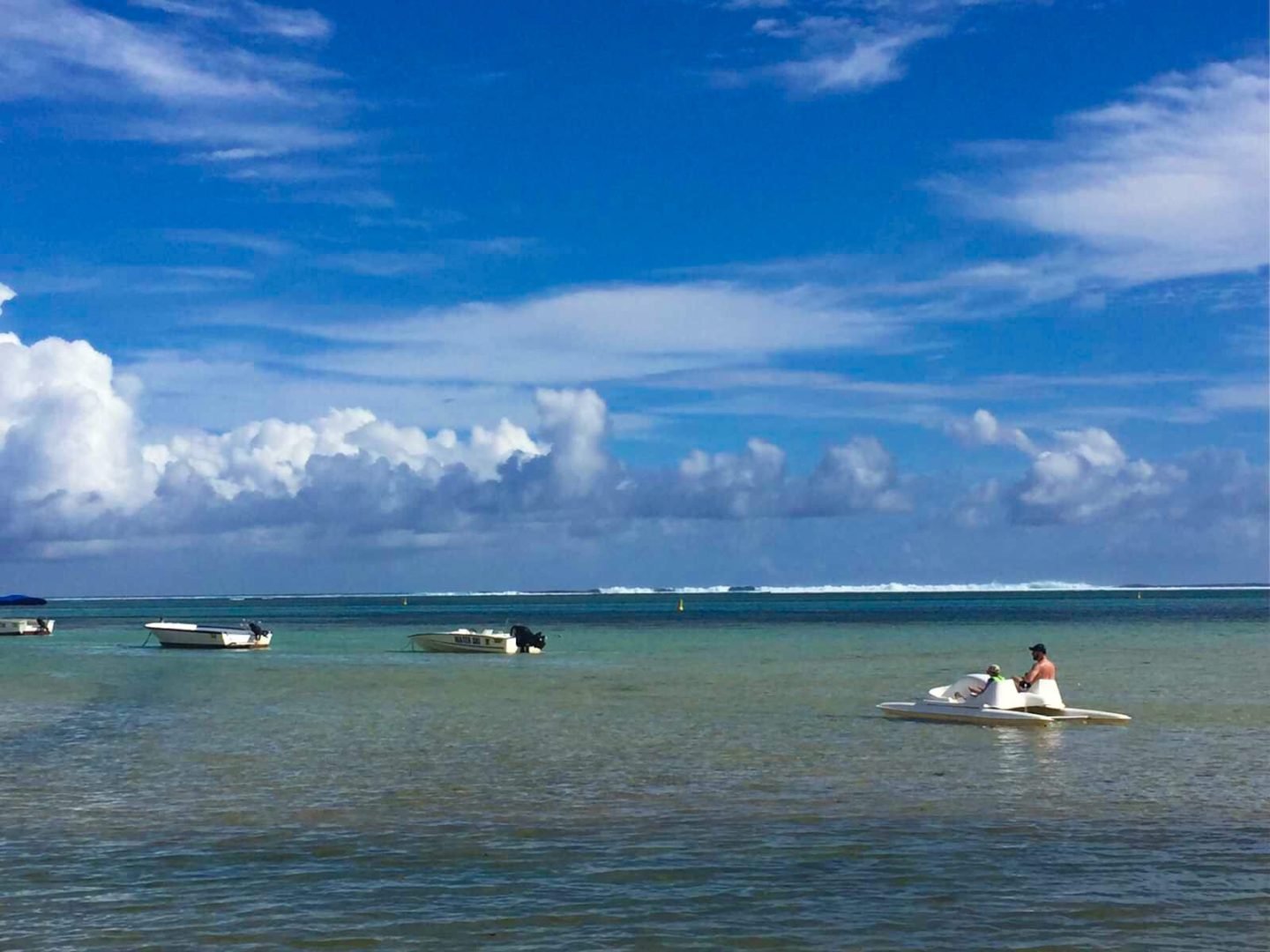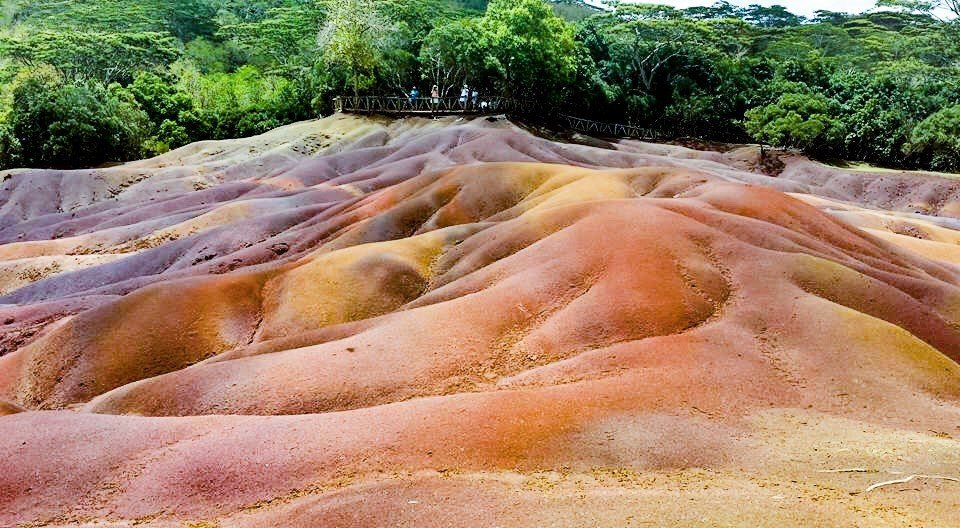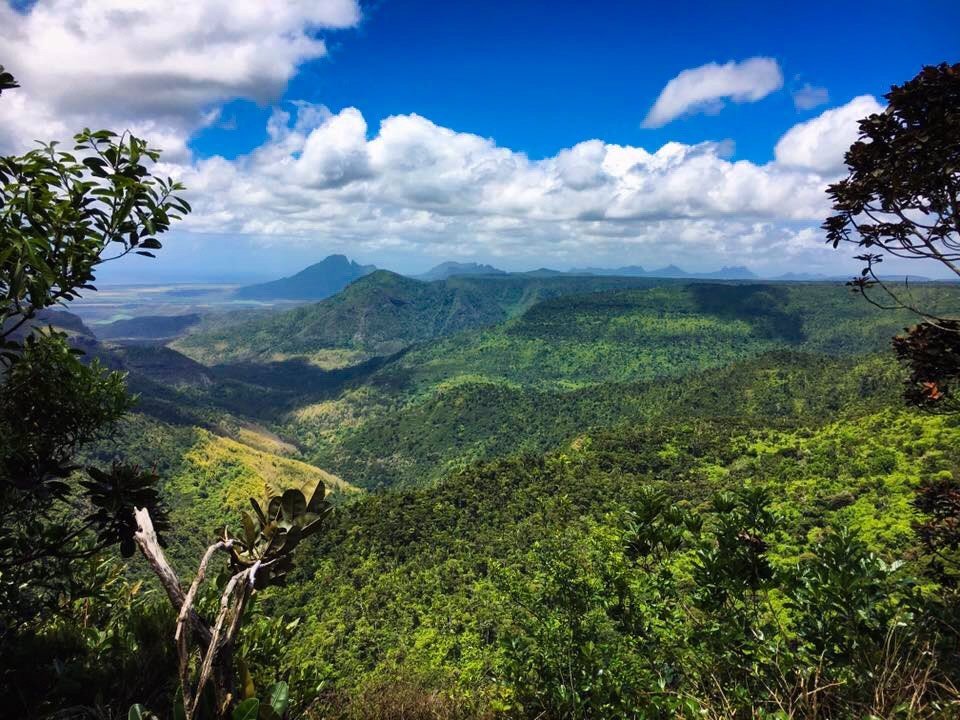 The downside to Heritage le Telfair?
Our trip to Mauritius was a special treat for my mum's 60th birthday and also happened to coincide with our toddler turning three. Very #firstworldproblems I know (and we don't normally holiday like this!), but if your third year commences with travelling to breakfast by 'carriage' (a golf buggy decorated with Disney Princess paraphernalia), followed by musical statues next to your own private infinity pool, before sandcastles and cocktails on a swing at the beach and ends with dinner with your bestie at the Kid's Club, I'm quite sure all future birthdays can only pale in comparison, because how do you top that?
Read more:
Read my featurette on Travelling With Our Kids Favourite Family Travel Destination Series here to discover even more reasons why this was our favourite holiday.
Click on one of the images below to save it to your Pinterest board: